We're Getting Mutants in the MCU - The Loop
Play Sound
CWR stands for Cryptid Wiki's Rules. All of these users MUST abide by. Consequences for not following rules are: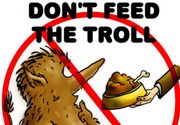 Warning
Ban for a Day
Ban for a Week
Perma-Ban
List of Rules:
YOU MUST HAVE A WIKIA ACCOUNT TO EDIT.
No Vandalism.
No spamming talk pages.
No making up creatures to create pages. EXAMPLE: "Bob the Monster that Lives under my Bed"
No Swearing.
No Sexual Content in talk pages or pages. (YOU WILL BE IMMEDIATELY BANNED IF CAUGHT)
No real-life people are allowed as the topic of pages.
No Trolling.
Disrespect towards the Admin (Azelf5000) will result in a ban.
Fictional characters are not allowed.
Cryptids from Video Games are not allowed.
Hacked Video Games are not allowed.
No Creepypasta stories are to be posted.
NO. PUPPETS. OR. DOLLS. Except Robert the Doll.
NO MOVIE MONSTERS/CRYPTIDS ARE ALLOWED UNDER ANY CIRCUMSTANCE. (JASON, FREDDY, CHUCKY, ETC.)
No creatures from books are allowed. (Scary Stories to tell in the dark, Goosebumps, etc.)
No creatures from TV shows/Cartoons are allowed. (Scooby-Doo Monsters, Dr. Who, Scare Tactics, etc.)
No removing pages without the admin (Azelf5000)'s permission. If done without permission, it will result in a ban.
No "Lost Episodes" are allowed.
Racism is not allowed.
Sexism is not allowed.
Fanart of Cryptids are not allowed unless the page has no images. Fanart containing inappropriate imagery will be removed.
Each page has a limit to only 10 images.
No categories that are unesscesary are allowed within pages.
No advertising or solicitations for other Wikis, companies, businesses, schools, public parks, etc. is allowed.
Creating pages to brag about yourself or harass others counts as both Trolling and spam. THE PAGE WILL BE DELETED AND RESULT IN AN IMMEDIATE BAN.
If a page does not have 3 paragraphs, a "Stub" Template MUST be added. Pages in the "Main" section of the Navbox are exempt.
Each page MUST have a picture.
Duplications of pages (same cryptid with different name) are not allowed.
Spam in talk pages is not allowed.
Threatening users in their talk pages or on articles is not allowed and will immediately result in a ban.
No making pages or random edits for the sake of getting badges.
Any post making fun of real-life tragedies will be REMOVED AND WILL RESULT IN AN IMMEDIATE AND PERMANENT BAN.
BE MINDFUL OF THE CONCEQUECES ABOVE. 
Using articles or talk pages to talk about real-life friends is not allowed. Cryptid Wiki is NOT a gossip collumn.
Posting screamer GIFs is not allowed.
Videos are not allowed, except links to videos to outside websites.
No Categories that are copies of other categories are allowed.
Don't feed the Trolls. IGNORE THEM AND THEY WILL GO AWAY.
Posting personal information about yourself will be removed.
Using the "Hoaxed" category to Troll or Vandalize will result in a ban.
No sacreligious posts. THIS WILL RESULT IN A PERMANENT BAN.
​If you, the user, abide by these rules you are more than welcome to edit. Azelf5000 (talk) 01:11, January 25, 2013 (UTC)