Hello! I'm the main Admin (Administrator) of this Wiki! Please make sure to read CWWOE and CWR before editing.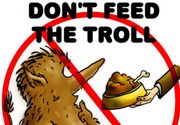 Remember: DON'T FEED THE TROLLS.
Azelf5000 (talk) 21:20, January 25, 2013 (UTC)
Vandalism Policy
Vandalism consequences are; (as seen on CWR):
Warning
Ban for a Day
Ban for a Week
Perma-Ban
Community content is available under
CC-BY-SA
unless otherwise noted.